Recycled PP PE Film Squeezer Waste Plastic Film Squeezing Machine in Africa
Waste PP PE Film Bag Recycling Plastic Granule/Pellet Squeezer Dryer Making/Squeezing/Dewatering/Pelletizing/Granulating Machine by Chinese Factory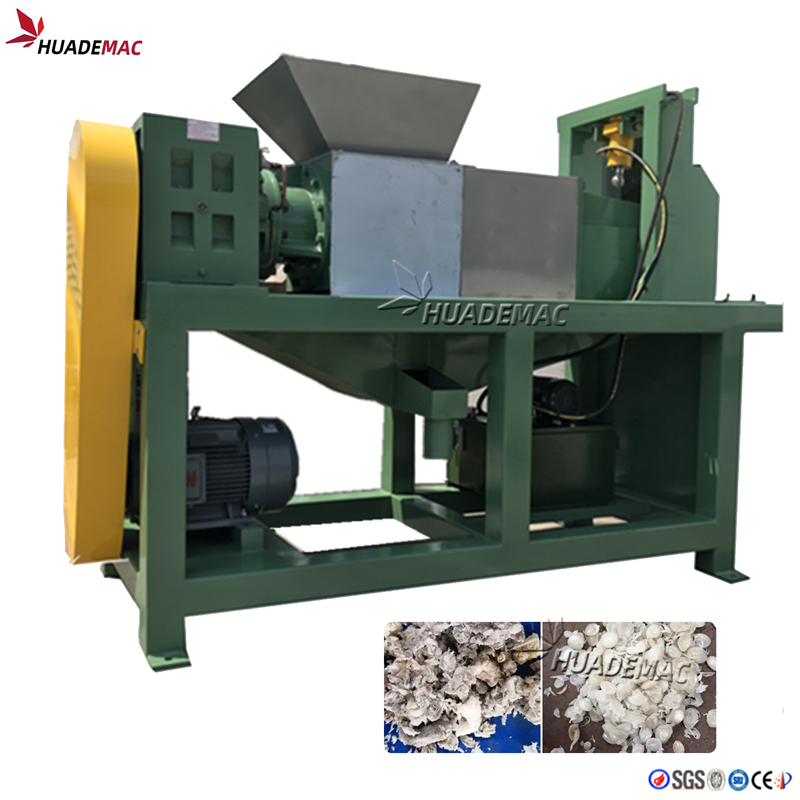 Materials before process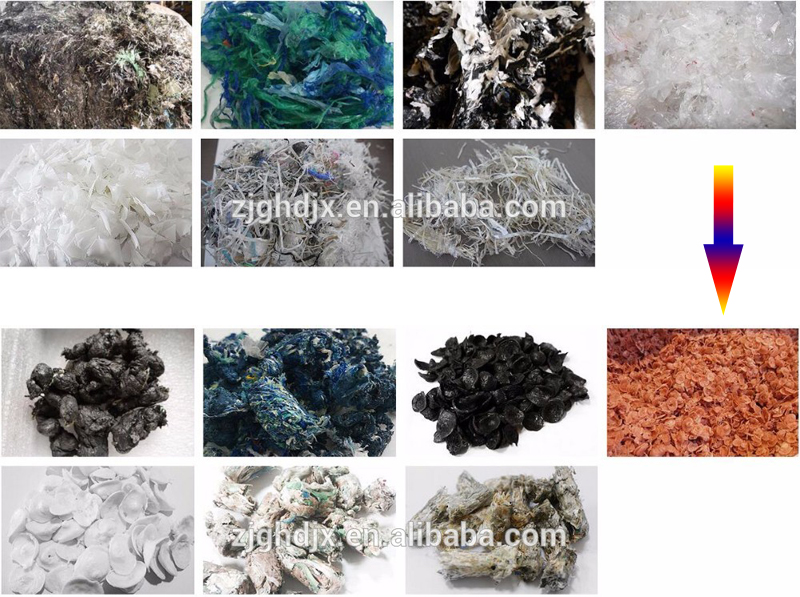 Materials after process
Squeezing & Pelletizing Machine Introduction
Plastic film recycled material usually retains 30% or more of moisture after washing process.
The equipment helps reducing excess moisture and the volume of the recycled material, increasing the quality and efficiency of granulation.
This Film Squeezing Machine is used for drying those washed film, woven bags etc. and make it like granules. After that the granules can put into the extruder directly.
It is a full automatic Squeezing & Pelletizing Machine to the film and woven bags, with the screw squeezing and electrical heating, make the materials have high degree of drying and full plasticizing, low power consumption, high output. The final moisture is only 3-5%.

Application:
This machine is used for squeezing and re-pelletizing PP/PE film, woven bag, ton bags, nylon etc. it's equipped with advanced screw extrusion system, squeezing efficiency could reach 95%. Also can work on the accordance with washing and pelletizing line with stable capacity and whole process automation.
1. LDPE waste film recycling and washing line
2. PE agriculture using films crushing and washing line
3. Waste PE film recycling line
4. Ethylene ground film washing, drying and regranulating line
5. Waste film recycling and washing line
6. PP woven bag recycling and washing line
Our screw squeezer can help you SAVE cost, SAVE energy, SAVE time, PROTECT environment, and INCREASE productivity as well as efficiency. It is definite your best choice! You NEVER miss it.
Please select Your Model
Note:All of our products can be customized according to customer requirements.
We have 250-350kg/h, 450-600kg/h, 700-1000kg/h