6BT Engine Spare Parts piston ring 3938177
1)Genuine/OEM engine turbocharger parts from the manufactures and suppliers of original diesel engine factory.for different engine models ,Cummins ,CAT ,Mitsubishi,Isuzu,Deutz,Yanmer ,WEICHAI etc
2)Original / OEM for Loader Spare Parts,Motor Grader Spare Parts,Bulldozer Spare Parts ,truck spare parts etc.
3)Main used for the wide range of road machinery equipment ,heavy excavators ,coal bulldozers ,road rollers etc .offer the Hydraulic Pump,Construction Machinery Spare Parts etc.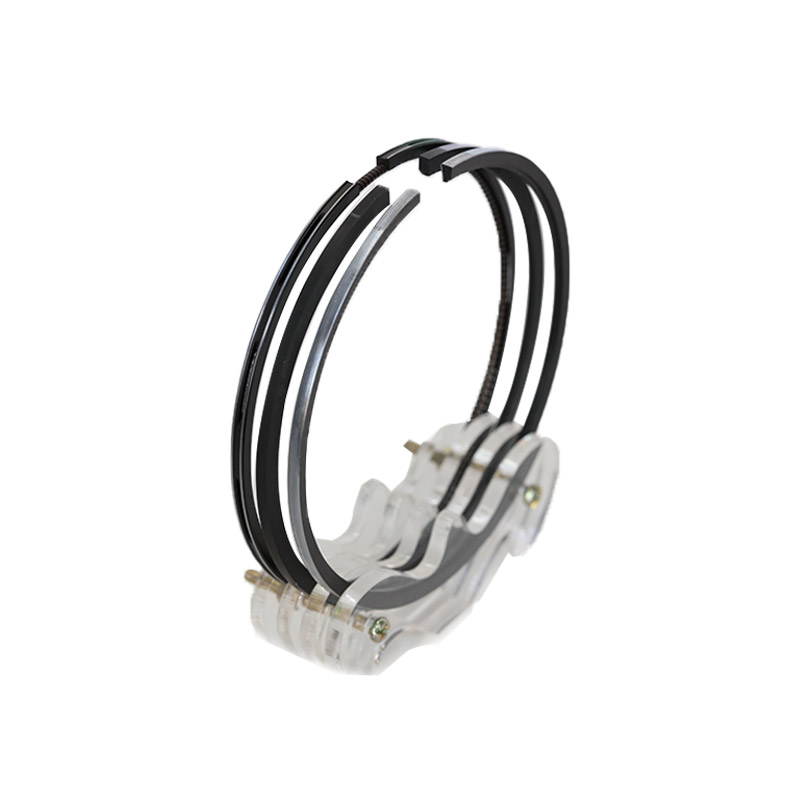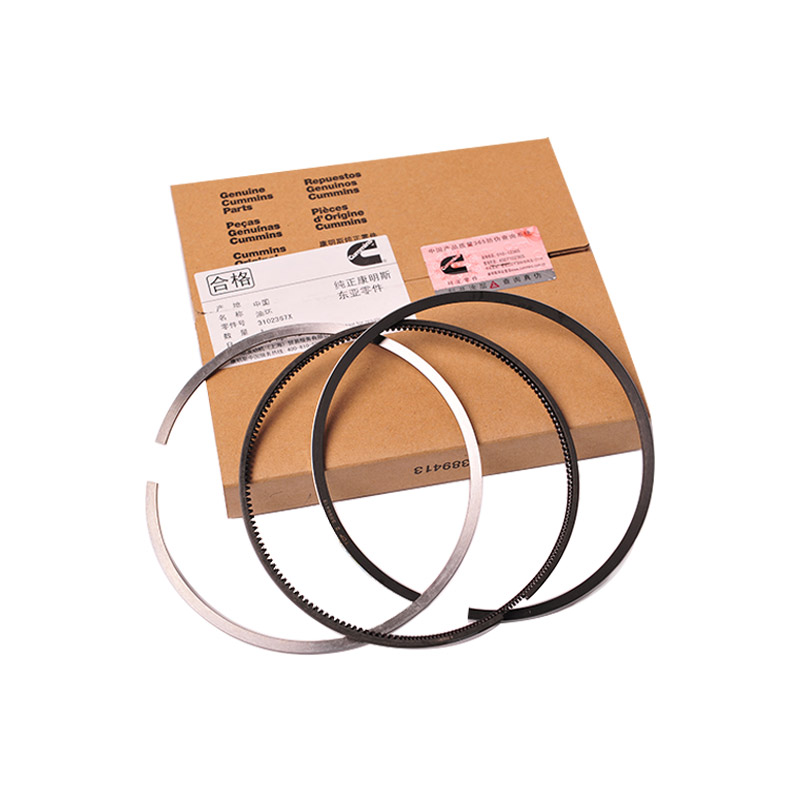 Related Diesel Engine Models

Diesel Engines and spare parts

4BT3.9, 6BT5.9, 6CT8.3, 6LT8.9, ISB5.9, ISD4.5, ISD6.7, ISL8.9, ISL9.5, ISZ13, ISZ14, QSB3.9, QSB4.5, QSB5.9, QSB6.7, QSL8.9,
QSZ13, ISM11, QSM11, ISF2.8, ISF3.8, ISF4.5, ISG(X11,X12,X13), QSB7, L9.3, QSL9.3, M11, NT855, K19, K38, K50, QSK19, QSK38, B3.0,
B4.0, B4.5…

Engine assembly

Fuel injector

Long block

Fuel injection pump

Short block

Fuel transfer pump

Cylinder block

Fuel mainfold

Cylinder head

Oil pump

Cylinder liner

Lubricating oil pump

Crankshaft

Water pump

Piston

Oil filter

Camshaft

Oil pan

Connecting rod

Oil pan gasket

Connecting rod bearing

Oil seal

Cylinder head gasket

Oil cooler

Piston kit

Cooler core

Gasket set

Air compressor

Main bearing

Alternator

Rocker arm assembly

Turbocharger

More other related spare parts available

Transmission gearbox and spare parts

VT transmission

OE NO. 12JSD180A, 12JSDX240TA, H240-11002/010162, 12JS160T-1707060, 16JS200T-1701048, 10JS160T-1701105, JSD180-1707015,

12JS160T-1702058, 12JSD160T-1707140,

JS220-1707159, 12JS160T-17033022……

Transmission assembly

Synchronizer assy

Hydraulic retarder

Flange

Range cylinder

Air valve

Input shaft

Welding shaft

Main shaft

Gear

Rear cove housing

Main shaft 2nd gear

Reverse fork

Reverse gear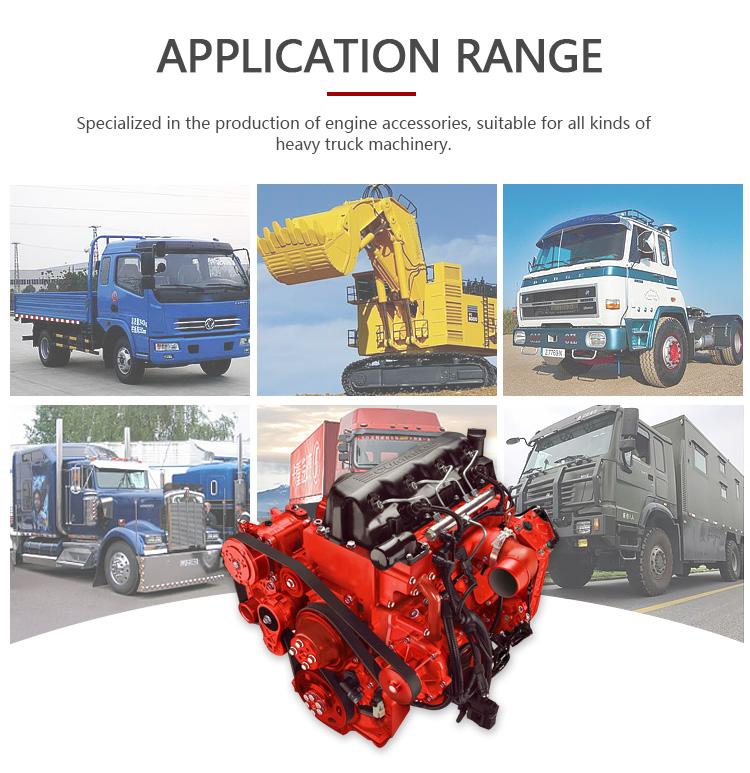 1. We are manufacturers and agents.
2. Professional production technology, product good quality and Low price. Like the Floating Oil Seal,Excavator Parts.
3. Large Stock, Over 30,000 sizes and more than 1 million pieces in stock.
4.We have the full range of mould size and stable and high quality production line. Engine Spare Parts,Diesel Fuel Injector,Cummins Cylinder Block,Engine Upper Gasket Kit,Motor Grader Cutting Edge,Caterpillar Cutting Edges etc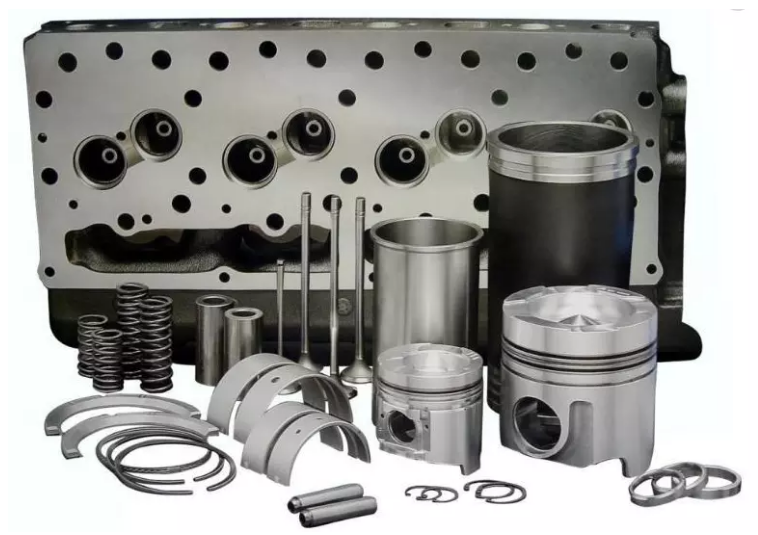 Main products:
Engine Spare Parts,Diesel Fuel Injector,Cummins Cylinder Block,Engine Upper Gasket Kit,
Forkift Parts Transmission,Bulldozer Spare Parts,Excavator Spare Parts
Crankshaft, Balance shaft, Cylinder liner, Piston, Piston pin, Piston ring, Con.rod assy, Cylinder head/gasket, Gasket kit, Valve, Rocker arm assy, Oil pump, Fuel injector, Fuel injection pump, Radiator, Cylinder block assy, Cranshaft assy, Cylinder head assy, Piston&connecting rod assy, Flywheel Crankshaft&Balancing Mechanism, Water hopper assy, Fuel System, In&Ex system, Lubrication System, Gear Casing assy, Water pump ect.
also range in some road machinery ,coal bulldozers ,dump truck spare parts etc.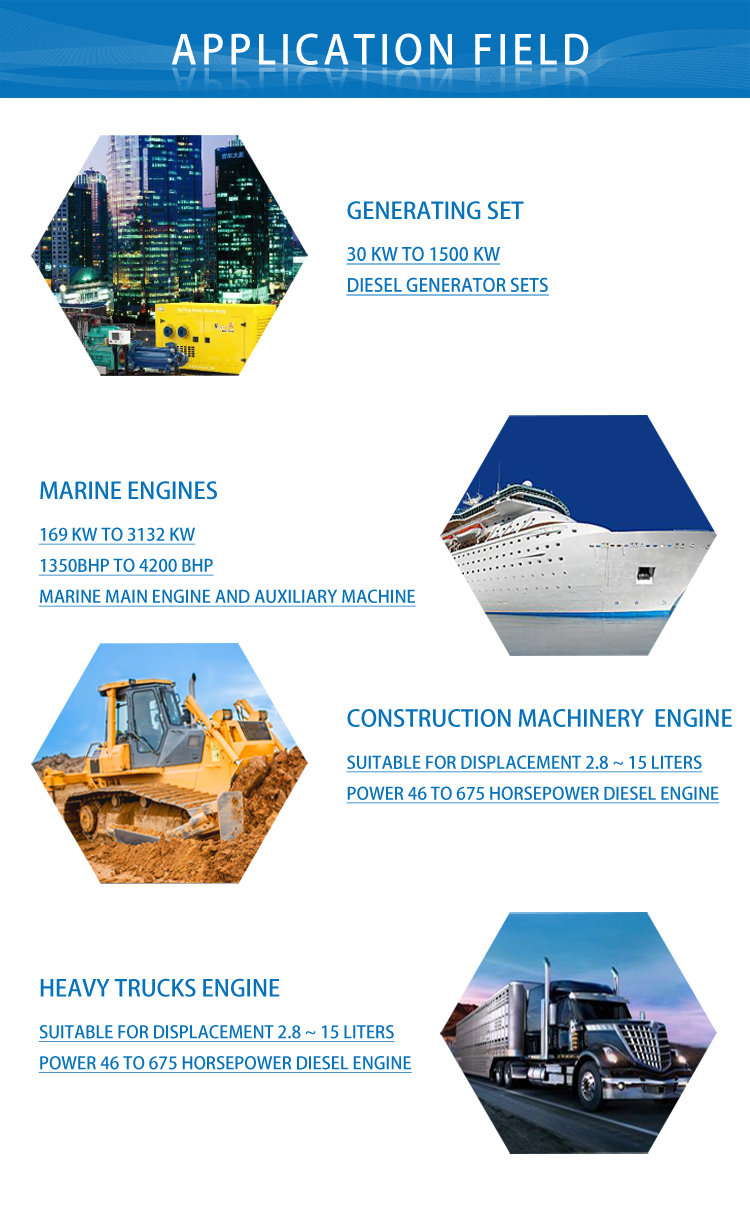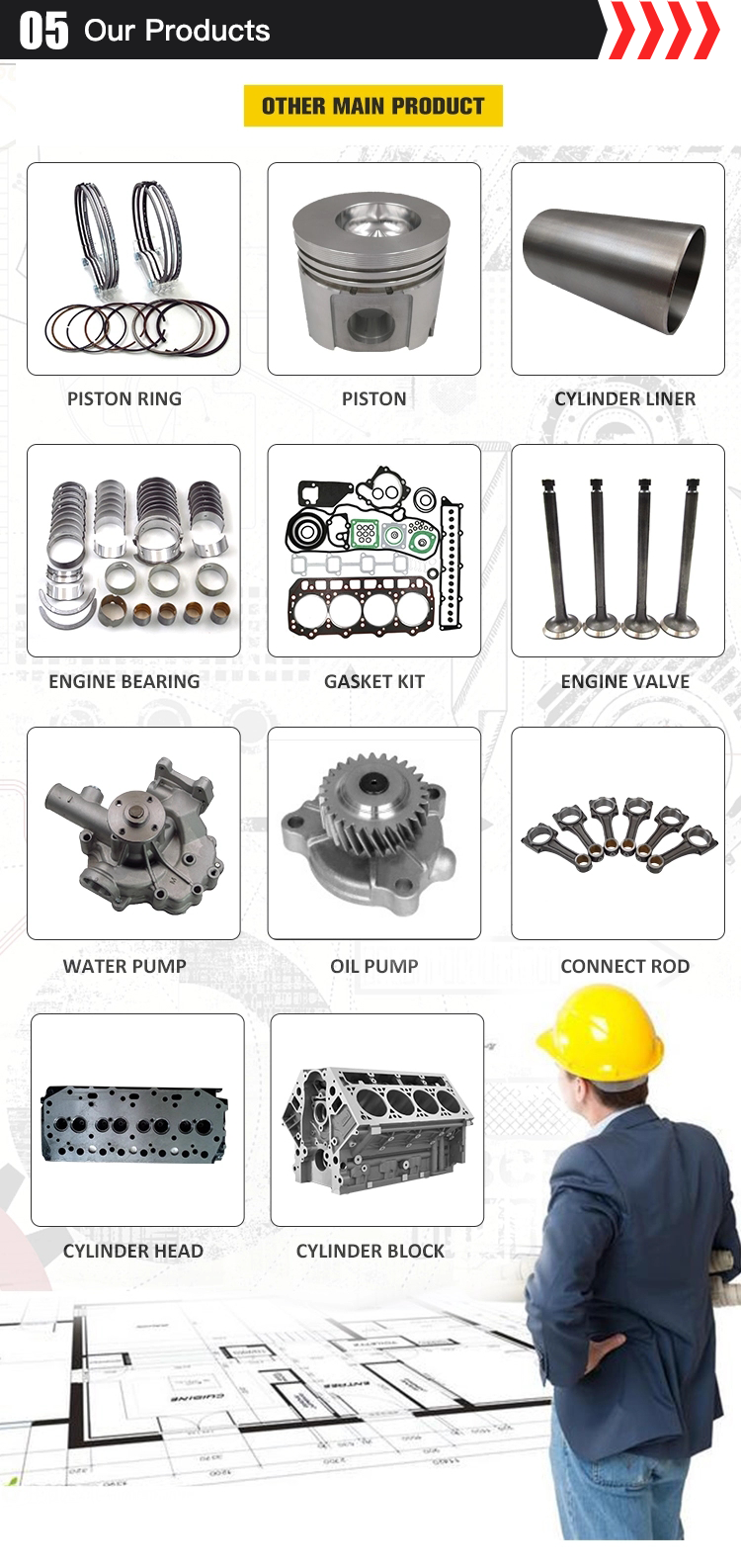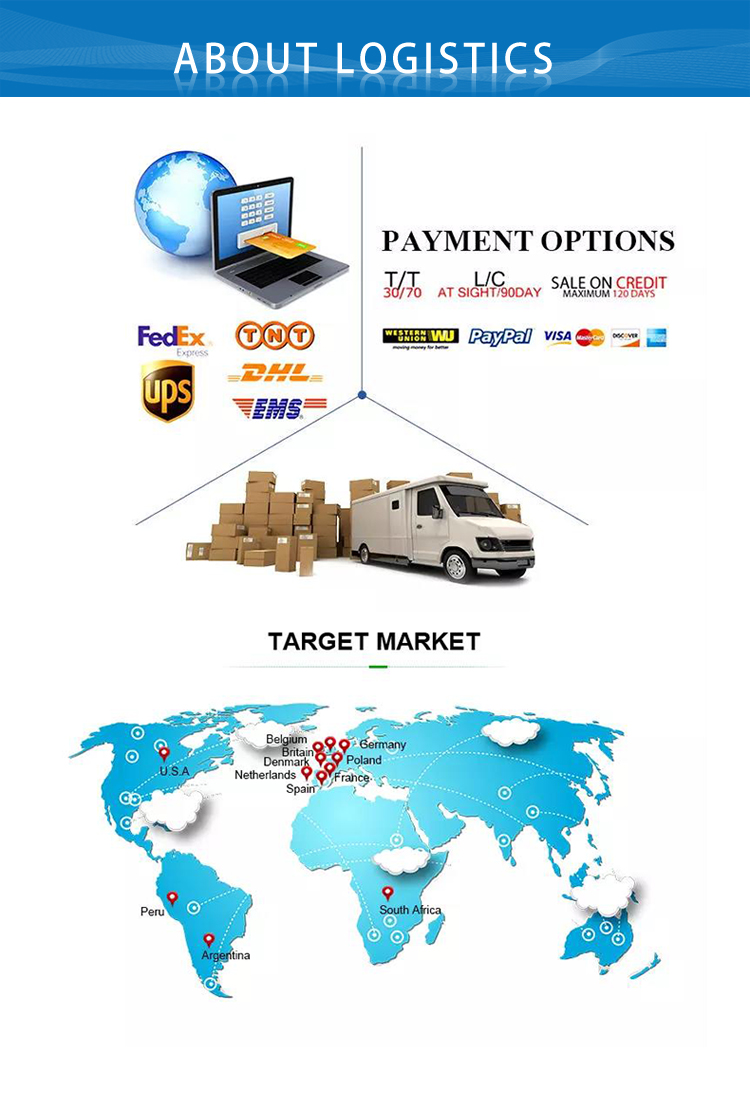 We still have more products including the bulldozer spare parts ,loader spare parts ,motor grader spare parts ,road roller spare parts etc.